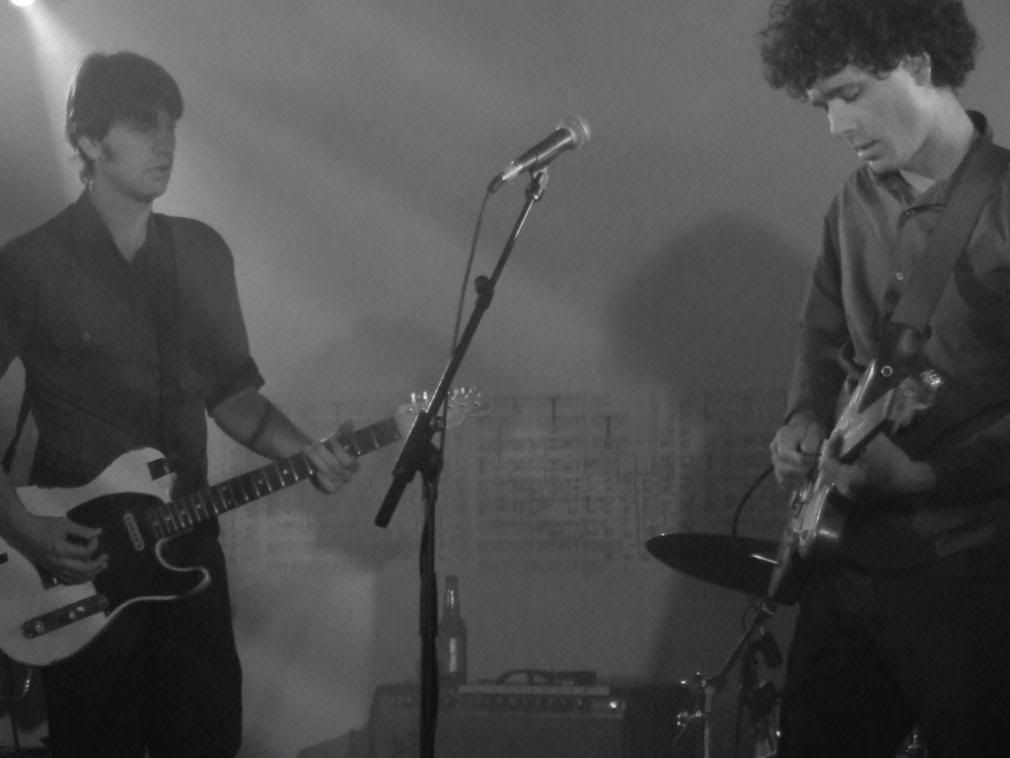 Just a tad late on this one I know (it was the 7-9 March), a misplaced camera cord was the reason for the delay. This also means most of the details have floated away from me so this will be a little brief. While I did have tickets for all three performances at the Judith Wright Centre, sickness and work meant that I only managed to attend the Saturday night gig. While I caught the rear end of Robert Forster's solid acoustic performance (aided by Adele Pickvance), the next two bands were the highlights.

The first were Adults Today, a band who only played a few gigs in the mid-nineties but are all recognisable faces. Leading the quartet is former Custard drummer Glenn Thompson with the rest of the band essentially comprising of Gentle Ben & His Sensitive Side minus Ben Corbett (Dylan McCormack on lead guitar, Trevor Ludlow on bass, Nick Naughton on drums). The obvious reference point for Adults Today would be Custard, and they competently served up a set of pop-tinged slacker rock on par with Custard's best songs (Thompson, who joined Custard for their third album, wrote the Custard track "Music Is Crap" which Adults Today performed on the night).

The last act were The Apartments, who I'll write a little more about once I can get the video of them uploaded. In the mean time here are some photos of the night, as well as a clip of Adults Today performing a song on the night (I'm not certain of its title sorry).